October 1-3
Sikeston: Cotton Carnival and Parade at the Rodeo Ground, 1120 N. Ingram Rd. For more information, call (573) 471-5596 or www.visitsikeston. Com
October 1-4 & 8-11:
Camdenton: Oktoberfest at Der Essen Platz, 8 Bridal Cave Road. For more information, call (573) 346-1122.
October 2-3
Alton: Ozarks Black Gold Walnut Festival on the square. (417) 270-2594
October 3-4, 10-11, 17-18 & 24-25
Oktoberfest in Hermann, at the Stone Hill Winery. (573) 486-2221
October 3-4
Rolla: Ozark Festival of Quilts Show at the Rolla Middle School. (573) 453-8694
October 3-4
Ava: Pioneer Descendants Gathering, County Rd 341. (417) 683-2482
October 3
Versailles: Olde Tyme Apple Festival. 109 N Monroe. (573) 378-4401
October 3
Marceline: Quilt and Fabric Arts Show. Walsworth Community Building. (660) 376-3223
October 3-4
Gerald: Horse, Mule and Ox farming and historical crafts days. (573) 764-2629
October 3-4
Wentzville Club/League Horseshoe Tournament, Quail Ridge Horseshoe Club. (515) 450-3447 or www.mohpa.us
October 8
At the Missouri History Museum in Forest Park: http://www.mohistory.org/
Musical Commerce and Cultural Prophecy on the Santa Fe Trail
Thursday, October 8
7pm
Free
Professor Enrique Lamadris, University of New Mexico, shares this musical approach to history. Topics such as cultural hybridity, resistance, and accommodation are illustrated with recordings from his own field work and the archives of musicologists Jack Loeffler and John D. Robb.

October 9-10
Smithville: Town and Country Quilters' Quilt Show, Downtown Smithville First Christian Church. (816) 873-0005
October 9-11
Mount Vernon: Free Spiced Apple Wine Tasting at the Relics Antiques Mall(417) 466-2646 or www.relicsantiquesmall.com
October 10
Garden City: Hand Quilted Quilt auction. Sycamore Grove Mennonite Church.
October 10
Sikeston: Downtown Cotton Festival and Antique Tractor Show, Legion Square. (573) 471-2512
October 10
Heart of America Open Horseshoe tournament, Don Harris Arena. (816) 452-0254
October 10
Greenfield: Milling Demonstrations & Free Tours, Hulston Mill Historical Park. (417) 424-3410
October 10-11
Sunrise Beach: Frosted Pumpkin Horseshoe Tournament. The Pits Horseshoe Courts. (573) 372-3650 or www.mohpa.us
October 11
At the Missouri History Museum in Forest Park: http://www.mohistory.org/
October 16-18
Kingston: Fourth Annual Skunk Hollow Apple Fest, 1509 SW Hollow Road, (816) 390-0199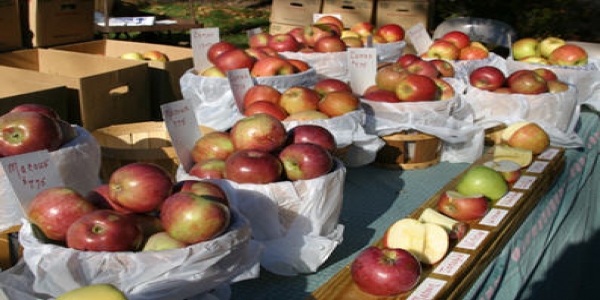 October 16-17
Stockton: Color of Stockton Quilt & Craft Show. Zumwalt Expo Center (417) 276-3431
October 16-17
Piedmont: Ozark Heritage Festival. (573) 223-4046 or www.piedmontchamber.net
October 17
Waynesville: Route 66 Oktoberfest, Downtown. (573) 774-3001 www.PulaskiCountyUSA.com
October 17-18
Marthasville: Deutsch Country Days, Historic Luxenhhaus Farm. (636) 433-5669 or www.deutschcountrydays.org
October 17-18
Hannibal: Historic Folklife Festival, 105 S Main St. (573) 221-2477
October 17
Bloomfield: 3rd annual Quilt Show, Barnett Cabin, Bloomfield City Park. (573) 568-2100
October 17
New Franklin: Chestnut Roast at the Horticulture and Agriforestry Center. (573) 884-2874.
October 17:
Wentzville: October Fest Horseshoe Tournament, Quail Ridge Horseshoe Club. (314) 368-5190.
October 17
Mountain View, Fall Wrap-Up Horseshoe Tournament, 3 Ringer Courts (417) 247-5080
October 17
Seymour: Apple Butter Day at the Ozark Mennonite School (417) 838-6243
October 17
Clinton: Red Star Pow Wow, in the Benson Expo Center. (816) 331-2824. If you have never attended a pow-wow before, you might have a look at this: http://missourifolkloresociety.truman.edu/powwow.htm
October 18
Jefferson City Horseshoe Tournament, Capitol City Horseshoe Club. (573) 635-9394
October 24
October 24
Ste. Genevieve, Rural Heritage Day, Historic Downtown. (573) 883-7097 www.visitstegen.com
October 24
Ste Genevieve, Déjà vu Spirit Reunion, Historic Memorial Cemetery (573) 883-7097
October 24
Washington: Pumpkin Palooza. 317 W. Main Street, (636) 239-2715 or www.visitwashmo.org
October 24
Defiance: Spirits from the Past, Daniel Boone Home (636) 798-2005
October 24
Liberty: Don Harris Memorial Horseshoe Tournament, Don Harris Arena. (816) 419-5631 or www.mohpa.us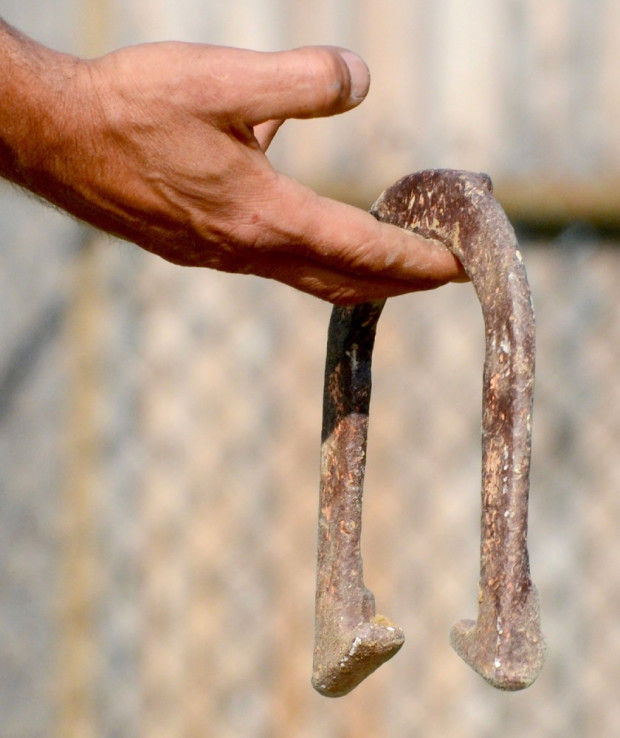 October 25
At the Missouri History Museum in Forest Park
http://mohistory.org/
Weaving Musical Traditions Film Screening and Concert
Sunday
1pm: Concert; 2pm: Film screening

Free

Enjoy this documentary that examines the journey of traditional American music that originated in Scotland in the 1600s and traveled through Appalachia, the Ohio River Valley, and into Missouri after 1812. The film will be shown following a 1pm concert by the Possum Holler Fiddlers from southwest Missouri.
October 30
Warrensburg: Cemetery Walk, Union Cemetery, (660) 238-0257